August 9, 2022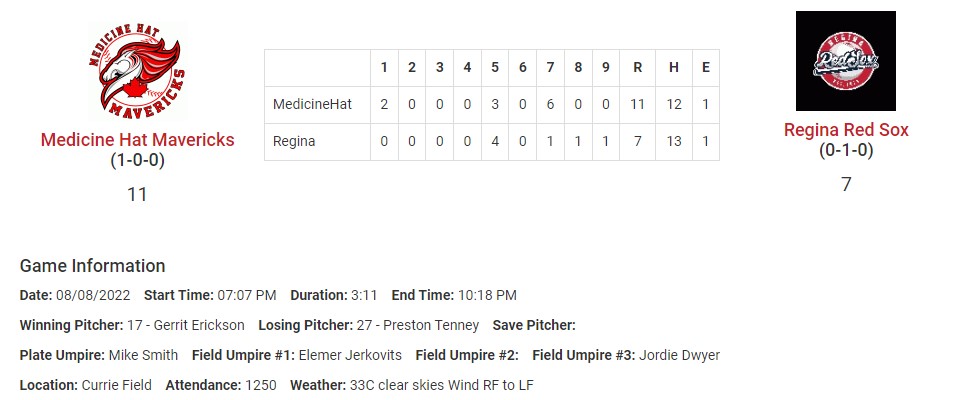 Regina opened the East Semi Final to the Medicine Hat Mavericks with a 11-7 loss in front of 1250 fans at Currie Field last night.
Regina got down early when Medicine Hat got the jump on Sox starter Preston inning in their first at bat. The Mavs scored 2 runs on 3 hits with a Regina error and got the 2-0 lead in the first. Medicine Hat added 3 runs in the bottom of the 5th to go up 5-0. Regina charged back with 4 runs of their own to make it 5-4 after 5 innings. The 6th inning was scoreless before Medicine Hat erupted for 6 runs in the top of the 7th inning. The Mavs scored 6 runs on just 2 hits in the 6th and were aided by 6 walks and 1 hit batter and were aided by . The combination of pitchers Kade Douglas, and Zane Pollon struggled through the 6th before Ben Klein and Eldem Levent finished off the game allowing 0 hits and 0 runs.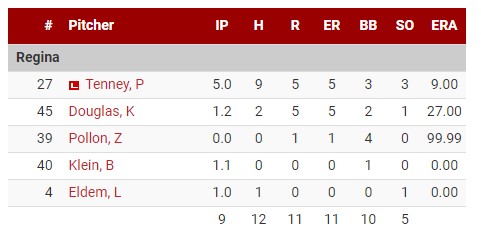 Offensively Zane Zielinski went 3 for 5 with 1 RBI and Jonah Bachiu was 3 for 4. Diego Aragon kept his bay hot going 2 for 4 with 3 RBI thanks in part to a bases loaded double in the 6th inning.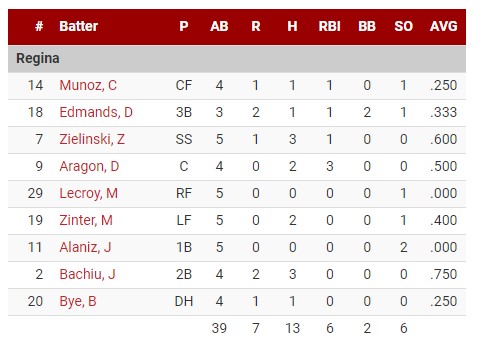 Regina travels to Medicine Hat tonight for game #2. If game 3 is needed to be played Wednesday night in Regina tickets will go on sale Wed AM at https://tickets.reginaredsox.com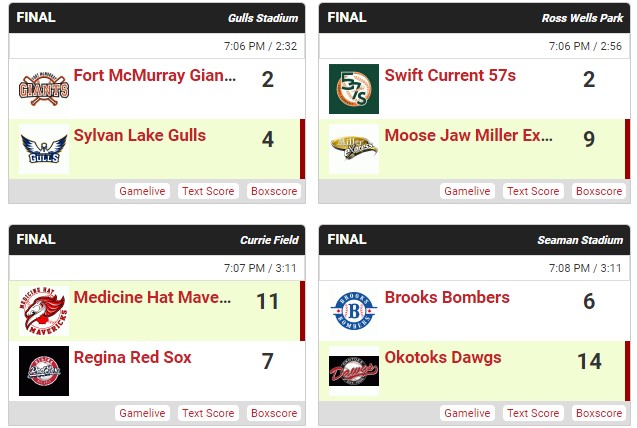 Back To News