2019 Regina Red Sox Sports Dinner & Auction
Matt Stairs is coming to Regina
Saturday, April 27, 2019 at the Turvey Centre
The Regina Red Sox organization invites you to the 2019 Regina Red Sox Sports Dinner & Auction presented by The Water Warehouse.
Our 2019 speaker, sponsored by 9 agents from Century 21 Dome Realty Inc., is Matt Stairs.
A true Canadian baseball legend, Matt Stairs amassed 1,399 hits and hit 265 home runs during his 19 years in the Major Leagues. During his career, Stairs played for 13 teams and 12 franchises including the Montreal Expos and Toronto Blue Jays.
Career Highlights:.
• Inducted into Canadian Baseball Hall of Fame in 2015.
• Holds the record for most pinch-hit home runs (23) in the history of Major League Baseball.
• World Series Champion in 2008 as a member of the Philadelphia Phillies.
• His 265 career home runs ranks third all-time in MLB home runs behind Larry Walker and Joey Votto for Canadian-born players.
Broadcasting Career
• 2012: NESN sports – Boston Red Sox studio analyst
• 2014: Phillies television broadcasting crew as a color analyst
Coaching Career
• 2017: Philadelphia Phillies hitting coach.
• 2018: San Diego Padres hitting coach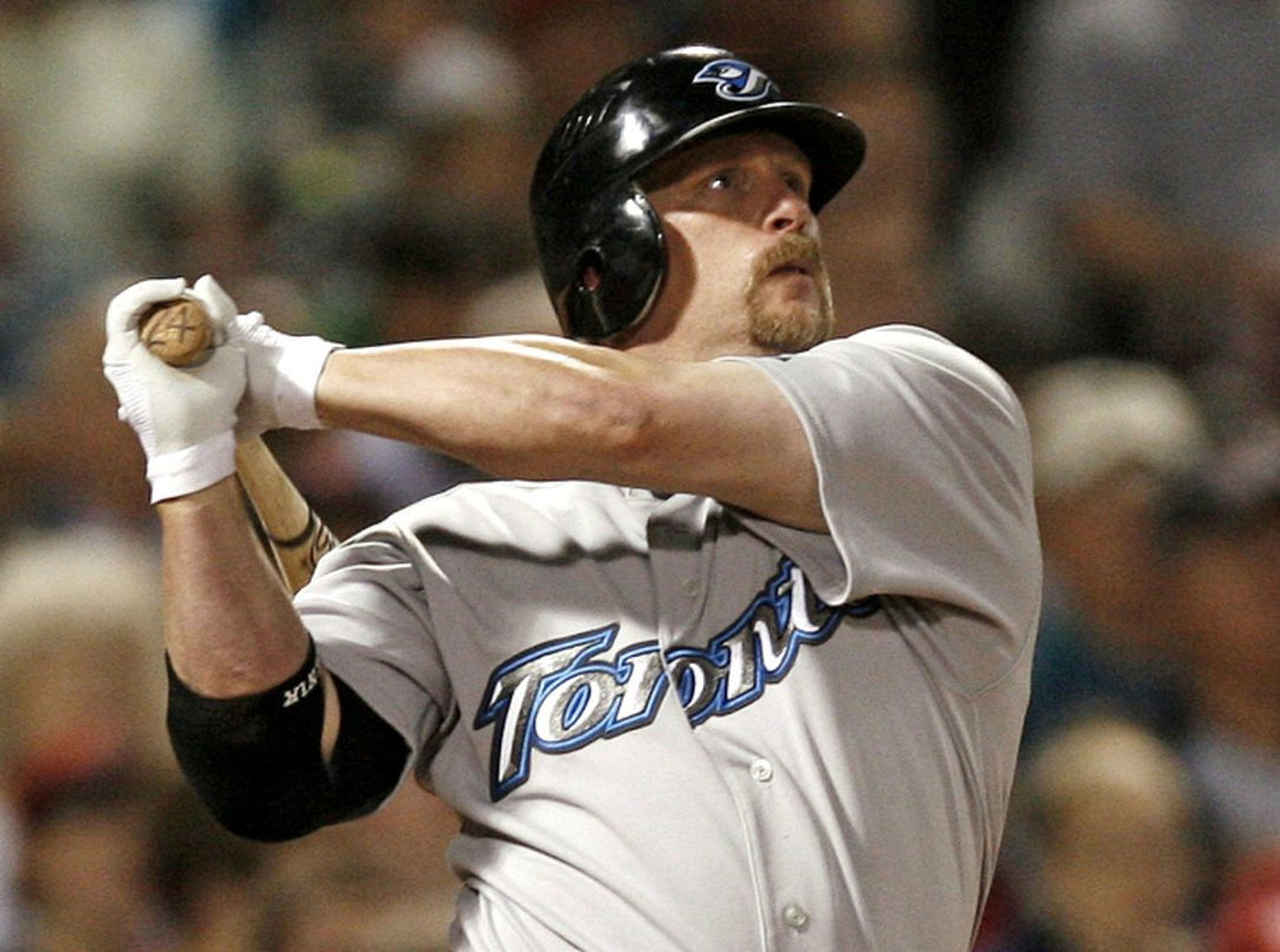 The Regina Red Sox are a not for profit, community organization. This yearly event is necessary to sustain the team and continue its on-field success. We hope that you will consider supporting the team and our players' baseball dreams by:
• Being a Platinum, Gold, Silver or Bronze level sponsor- Details are on the next page.
• Buying individual dinner tickets ($90.00)
• Donate a silent or live auction item – All auction sponsors will be mentioned in the program.
(Deadline for program information is April 15, 2019)
Purchase your tickets early to avoid missing Matt Stairs share the highlights of his amazing career.
The Regina Red Sox Board of Directors thank you for your continued support. We look forward to seeing you at the dinner and the ballpark.
For information on the dinner please contact:
Sharon Clarke
Red Sox Director
306.529.8509
sharonclarke@accesscomm