August 9, 2022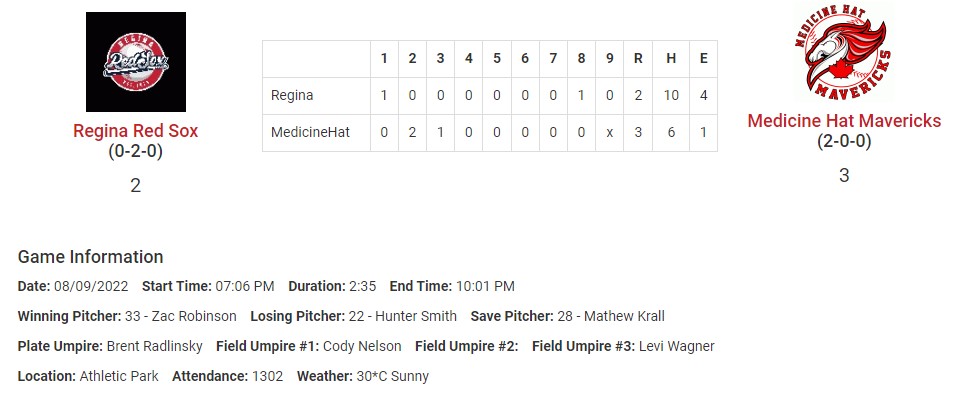 The Sox season came to an end Tuesday night with a 3-2 loss to Medicine Hat Mavericks. The Sox battled hard the last week of the regular season and the first round of the playoffs despite having a much depleted lineup. The team showed tremendous character and battled night after night with a very short bench. Regina got excellent pitching once again. Hunter Smith started and pitched 4 innings allowing 3 runs on just 4 hits. Braden Houston was the story of the night pitching 6 innings of relief allowing 0 runs on just two hits. Braden's strong 6 innings allowed Regina to claw back from  3-0 to make it 3-2 .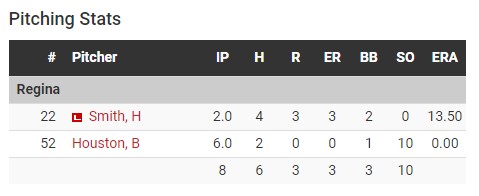 Regina managed 10 hits in the game! Christopher Munoz and Diego Aragon had 2 hit nights. Diego drove in 1 run and the other came off the bat of Michael Zinter. Regina managed to load the bases in the 8th inning with 0 outs and only managed scoring 1 run on a turned double play.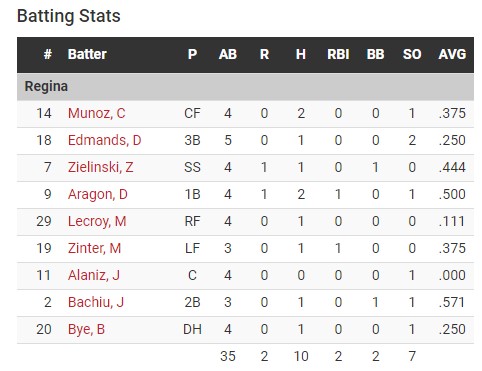 Management would like to thank all our fans, volunteers, billets and sponsors for a very successful season of WCBL baseball. See you in 2023!
Back To News