August 4, 2022

Pitcher Andy Cook twirled a gem over 6 innings last night in Regina's 12-0 win in Weyburn! The native of Hickory NC (Lenoir Rhyne University) allowed just 1 hit over 6 innings. Andy struck out 12 Beaver batters for the 6 innings. Weyburn's lone hit off Cook came in the 5th inning and could very well have been considered an error! Regina got some nice bull pen work from Ben Klein, Zane Pollon combining for 2 hits. Max Lecroy was pressed into pitching an inning and allowed no hits.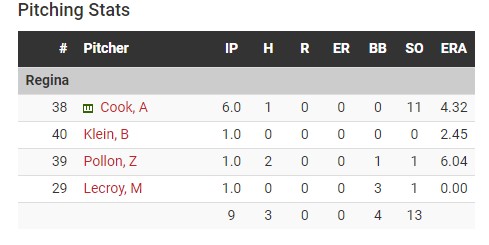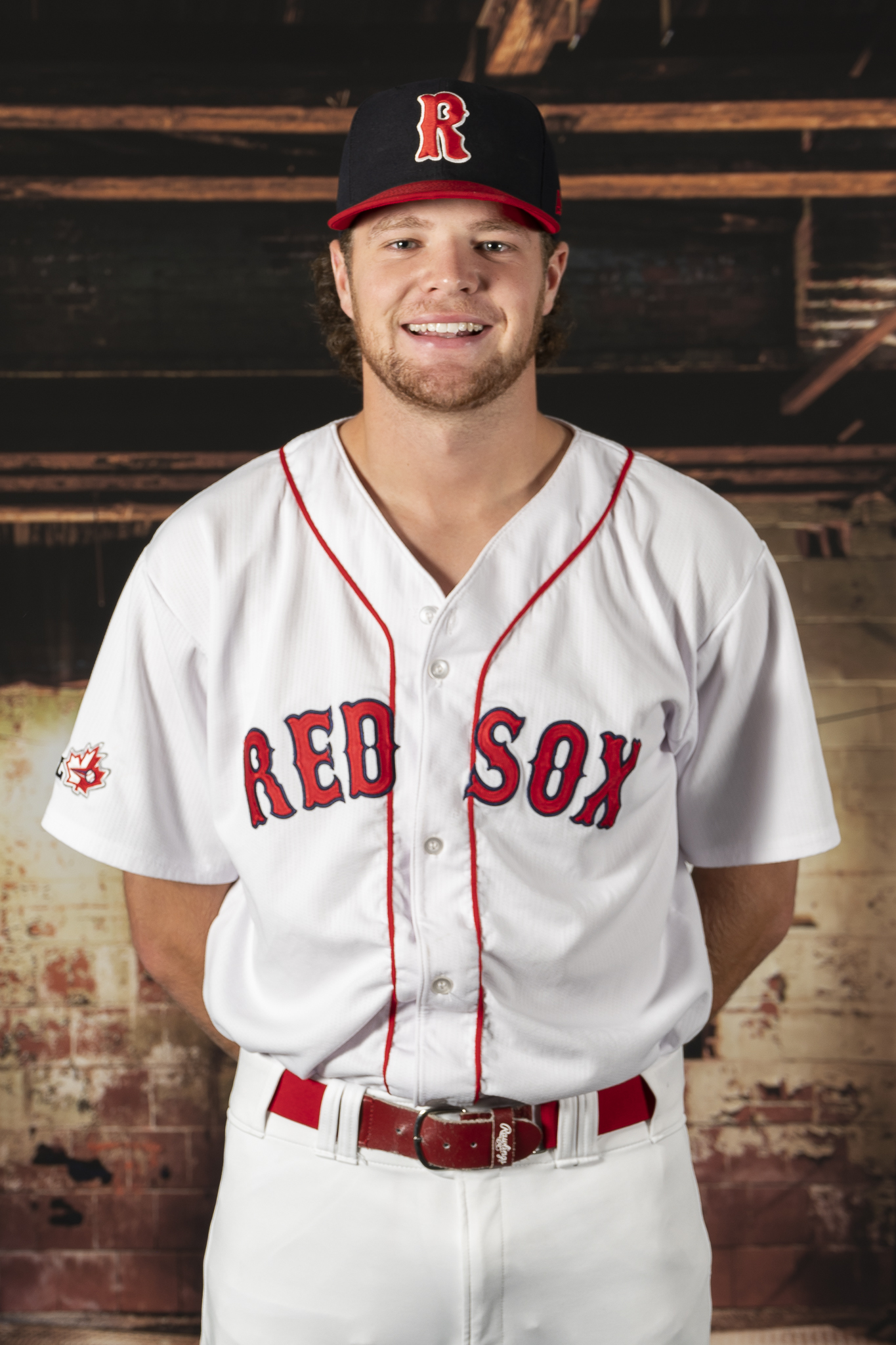 Regina had 16 hits in the game! Chris Munoz, Brady Bye and Diego Aragon all had 3 hit nights for Regina. Regina product Brady Bye hit his first career WCBL home run in the 5th inning and Diego Aragon his first HR in the 7th. Jonah Bachiu had a 2 hit night and drove in 2 runs.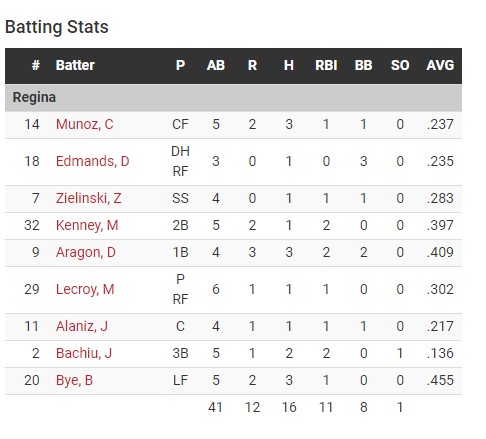 Regina and Moose Jaw are tied for first place and play tonight in Moose Jaw. This is the 11th meeting between the two teams and the Trans Canada clash trophy will be awarded to the winner tonight !

Back To News