August 2, 2022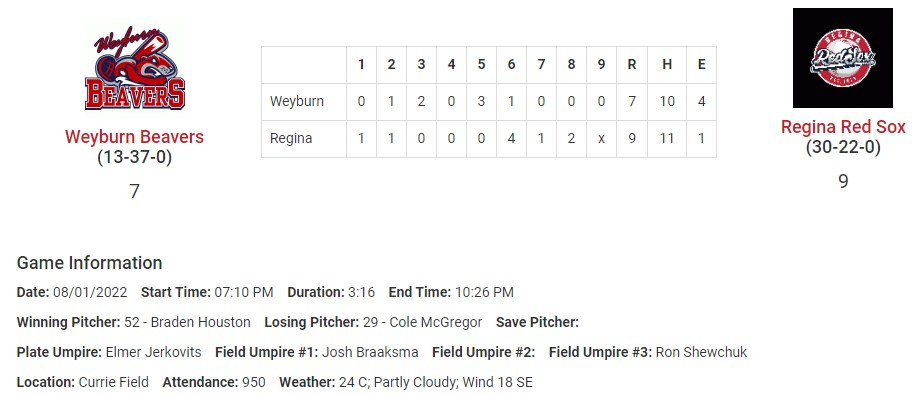 The Red Sox are providing a thrill a minute in the late innings of ball games lately. For the 2nd straight evening Diego Aragon (Indian Hills CC) was the hero of the game! Regina had the lead in their game against the Weyburn Beavers in only the first and last inning of the ball game. Regina trailed 7-6 after 6 innings of play before scoring 1 run in the bottom of the 7th inning  to tie the game. In the bottom of the 9th inning is where Aragon came through with another game winning double to right field to give the Sox the win and send 900 screaming fans home happy again!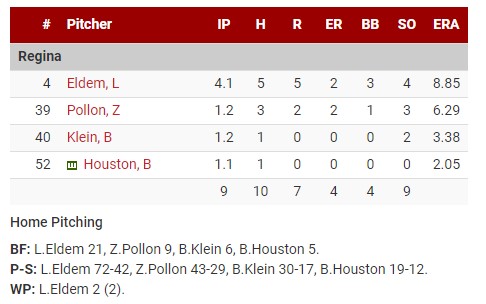 Levent Eldem (Coastal Alabama) started the game and pitched 4 1/3 innings allowing 5 runs on 5 hits, and walked 3 batters while striking out 4. Wilcox Sk native Zane Pollon ( Mount Marty University) pitched 1 2/3 innings and Regina Martin Academy product Ben Klein pitched 1 2/3 innings allowing just 1 hit. Braden Houston (Lenoir Rhyne) finished the game allowing 1 hit and earning the win for the Red Sox.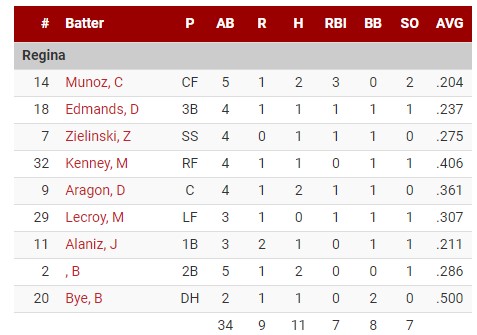 Regina product Dylan Edmands (Western Arizona) hit his 3rd HR of the season, a lead off solo shot. Chris Munoz (Western Oklahoma), Diego Aragon (Indian Hills CC) and Jonah Bachiu (Cuesta College) collected 2 hits each. Martin Collegiate standout Brady Bye collected his first WCBL hit!

Regina is once again tied for 1st place in the Eastern Division with 4 games to play!
Back To News